Lowongan Kerja Posisi Marketing Corporate Finance Officer – Leasing (B-77391) di RGF HR Agent Indonesia
DESKRIPSI LOWONGAN KERJA
About The Company:
The working venue is in Jakarta Pusat.
Our client is a Japanese Leasing company. Currently, they are looking for Marketing Corporate Finance Officer.
Job Responsibilities:
Ensure administrative requirements and completeness in customer financing accordance with policies and SOP.
Ensure coordination with related division/unit is well established to improve the smooth operation of the Corporate Finance Unit in serving customers.
Analyze the profile of prospective customers in accordance with established policies.
Building relationships with suppliers for the smooth operational activities of Marketing Corporate Finance to achieved target.
Making reports/requests for approval customers to get approval from Approver in accordance with policies and Standard Operating Procedure.
Build relationships with branches in relation for referral process and the establishment of facilities for branch customers who need facilities for Corporate Finance Unit customers.
Conduct site visits if needed.
Conduct analysis and survey on the spot.
Job Requirements:
Maximum 28 years old.
Hold minimum Bachelor's Degree in Banking/Economic/Accounting.
Preferably has 2 years experience as Marketing in Leasing company or as Account Officer (Lending) in Bank.
Conversational level English (spoken & written)
Understand and able to analyze financial statement.
Passionate in Marketing, well groomed, good communication skills, have strong initiative, honest, highly discipline, well organized.
Willing to work mobile and do business trip.
[Only CV in English will be processed]
Informasi Tambahan Lowongan Kerja
| | | |
| --- | --- | --- |
| Tingkat Pekerjaan | : | Pegawai (non-manajemen & non-supervisor) |
| Kualifikasi | : | Sarjana (S1), Diploma Pascasarjana, Gelar Professional, Magister (S2) |
| Pengalaman Kerja | : | 2 tahun |
| Jenis Pekerjaan | : | Penuh Waktu |
| Spesialisasi Pekerjaan | : | Penjualan / Pemasaran, Pemasaran/Pengembangan Bisnis / 503, 139 |
Informasi perusahaan Pemberi Kerja, RGF HR Agent Indonesia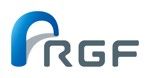 RGF is stands for RECRUIT GLOBAL FAMILY, a global brand of Japan's largest recruiting and information service company, Recruit Holdings co., Ltd.
We created this brand of our commitment to take on a new challenge to leverage on Recruit Group's more over 50 years of industry experience and business network in Japan, to provide new opportunities to our clients across the region.
RGF HR AGENT takes charge of RGF's business entity in general recruitment services. We provide total human resource services to clients at every stage of staff placement, such as evaluation, remuneration, and staff training. At the same time, we assist job-seekers in various ways to find the right job according to their individual preferences and experiences. Besides our services to assist full time staff recruitment, we also offer a range of support services for RPO (Recruitment Process Outsourcing) and contract base/temporary recruitment needs.
Our Company's status as the Japan #1 market share holder in human resource, temporary staffing, and job advertisement field makes it possible for us to provide high quality total human resource management services not only in Japan but across the region.
We just open our RGF HR AGENT Brand in Indonesia on 1st May, 2013 and will continue and expand the business for the future.
Please visit us for more job opportunities and informations:
https://www.rgf-hragent.asia/en/indonesia
https://www.linkedin.com/company/rgf-hr-agent/
—————————————————————————————————————————–
Kami menghimbau agar Anda berhati-hati saat melamar pekerjaan dengan selalu memastikan iklan lowongan tersebut sesuai dengan profil perusahaannya.
Waspadalah jika Anda menemukan hal-hal di bawah ini :
RGF HR Agent Indonesia tidak pernah memungut biaya apapun dalam proses rekrutmen
RGF HR Agent Indonesia tidak pernah bekerja sama dengan travel agent / biro perjalanan tertentu dalam proses rekrutmen.
Apabila Anda diminta untuk membayar sejumlah uang dalam bentuk pembayaran tiket pesawat dan hotel atau akomodasi lainnya agar diabaikan.
Apabila ada Panggilan wawancara di lokasi yang tidak sesuai dengan iklan yang tertera pada iklan lowongan.
Jangan memberikan data pribadi atau data keuangan Anda kepada siapapun.
—————————————————————————————————————————–
Informasi Tambahan Perusahaan RGF HR Agent Indonesia
| | | |
| --- | --- | --- |
| Ukuran Perusahaan | : | 1- 50 pekerja |
| Waktu Proses Lamaran | : | 8 hari |
| Industri | : | Manajemen/Konsulting HR |
| Tunjangan dan Lain-lain | : | Asuransi kesehatan, Penglihatan, Waktu regular, Senin – Jumat, Bisnis (contoh: Kemeja) |
| Lokasi | : | Jakarta Pusat |
Sebelum Melamar, Pastikan kualifikasi yang dipersyaratkan oleh perusahaan sudah sesuai dengan anda, Sehingga potensi anda diterima di perusahaan tersebut semakin besar.
Semoga Informasi Lowongan Kerja ini bisa bermanfaat bagi teman-teman semua dan bagi teman-teman pejuang loker semoga segera mendapatkan pekerjaan yang diidamkan.
Jangan lupa terus ikuti kami di facebook Lokerindo agar selalu mendapatkan info Lowongan Kerja Terbaru dan terupdate.