Lowongan Kerja Posisi MANAGER ACCOUNTING & FINANCE di PT Dinasti Java Nusantara
DESKRIPSI LOWONGAN KERJA
Reporting to Director to ensure punctual and accurate monthly financial statements.
Responsibles for full-cycle accounting, financial/managerial reporting, budgeting, variance analysis.
Responsibles for administrative functions, records management, documentation of procedures & processes.
Responsibles for Tax regulation report monthly & Yearly.
Informasi Tambahan Lowongan Kerja
| | | |
| --- | --- | --- |
| Tingkat Pekerjaan | : | Manajer/Asisten Manajer |
| Kualifikasi | : | Sertifikat Professional, D3 (Diploma), D4 (Diploma) |
| Pengalaman Kerja | : | 3 tahun |
| Jenis Pekerjaan | : | Penuh Waktu |
| Spesialisasi Pekerjaan | : | Akuntansi / Keuangan, Akuntansi Umum / Pembiayaan / 501, 131 |
Informasi perusahaan Pemberi Kerja, PT Dinasti Java Nusantara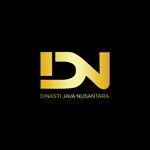 ABOUT
PT Dinasti Java Nusantara is a retail-based business company in fashion industry that established in 2021 based in Tangerang Selatan. PT Dinasti Java Nusantara owned four Local Fashion brand and Cosmetic and that have large-scale in-house production by employing skilled workers. Within our brand that focus on its originality and wearable design which owned by Indonesian people or foreign nationals. PT Dinasti Java Nusantara is always expanding and developing our business models to grow in local and international areas. PT Dinasti Java Nusantara wants to be your one stop solution for all things fashion.
VISION AND MISSION
PT Dinasti Java Nusantara has great ambitions to bring forward the local fashion industry and become a part of the world fashion trend.
• PT Dinasti Java Nusantara strives to combine the quality of existing workforce or human resources within the company to create products with high quality standards.
• PT Dinasti Java Nusantara strives to move forward and develop with technological advances, so we are open to cooperating with other tech-base companies or communities.
• PT Dinasti Java Nusantara strives to prioritize existing fashion trends both in local or international, so we can collaborate with various individuals to creatively create works in products.
VALUES
TEAM AND TECHNOLOGY
We collaborate with the team full of people with remarkable skills and abilities who have one vision to move forward in the future with the company. We prioritize technology in the creation of works in the products we produced.
MATERIALS AND COMITMENT
Our brands are engaged in fashion that prioritizes user satisfaction. Our brands all use the best materials, and has been through good quality control. We made products with the best quality that focus on giving comfort to its user. With the team we have today, we will provide the best service.
SUSTAINABILITY AND HEALTHY ENVIRONMENT
We made and create our products with the concern of sustainable works. We have a healthy environment in our office so that we can work well to produce maximum results.
Informasi Tambahan Perusahaan PT Dinasti Java Nusantara
| | | |
| --- | --- | --- |
| Ukuran Perusahaan | : | 51 – 200 pekerja |
| Waktu Proses Lamaran | : | 10 hari |
| Industri | : | Seni/Desain/Fashion |
| Tunjangan dan Lain-lain | : | Kasual (contoh: Kaos), Senin – Sabtu (Optional) |
| Lokasi | : | Bandung |
Sebelum Melamar, Pastikan kualifikasi yang dipersyaratkan oleh perusahaan sudah sesuai dengan anda, Sehingga potensi anda diterima di perusahaan tersebut semakin besar.
Semoga Informasi Lowongan Kerja ini bisa bermanfaat bagi teman-teman semua dan bagi teman-teman pejuang loker semoga segera mendapatkan pekerjaan yang diidamkan.
Jangan lupa terus ikuti kami di facebook Lokerindo agar selalu mendapatkan info Lowongan Kerja Terbaru dan terupdate.