Lowongan Kerja Posisi Chemical Engineering Staff di PT Jababeka, Tbk
DESKRIPSI LOWONGAN KERJA
Job desc.
1. Maintain Steam and water quality for combine cycle process
2. Control and monitoring Demineralization plant
3. Control and monitoring Cooling water system
4. Analyze and troubleshooting for abnormal condition
5. Calculation and analyzing chemical for optimization and improvement
6. Supervise technician activities
7. Placement Cikarang
Informasi Tambahan Lowongan Kerja
| | | |
| --- | --- | --- |
| Tingkat Pekerjaan | : | Pegawai (non-manajemen & non-supervisor) |
| Kualifikasi | : | Tidak terspesifikasi |
| Pengalaman Kerja | : | 3 tahun |
| Jenis Pekerjaan | : | Penuh Waktu |
| Spesialisasi Pekerjaan | : | Teknik, Teknik Kimia / 509, 185 |
Informasi perusahaan Pemberi Kerja, PT Jababeka, Tbk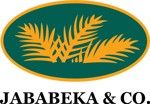 HistoryPT Jababeka Tbk was established in 1989 and is the first publicly listed industrial estate developer in Indonesia, being listed on the Jakarta and Surabaya Stock Exchange since 1994.The Company's core business is developing industry-based real estate, supported and enhanced by infrastructure and township management services. The Company's business model is to develop industrial real estate sites in a manner which builds critical mass of demand at each site. The demand created allows the Company to offer and enhance complementary commercial and residential real estate development as well as infrastructure and estate management services, in time creating an industry-based township.The Company's business can be divided into the following pillars:
Land & Property Development,
Infrastructure & Services, and
Leisure & Hospitality.
The Company's flagship development is the 5,600 hectare fully integrated township, Kota Jababeka in Cikarang, with an estimated population of over 1 million people. Kota Jababeka has steadily transformed from a plot of open green land into a thriving community. The township lies only 35 kilometer east of Jakarta, strategically located along the Bekasi-Cikampek corridor, which contains a dozen of industrial estates that cater to light, medium and automotive industries. Kota Jababeka is accessible by toll and railroad and can be reached by car in approximately 30-40 minutes from Jakarta's Central Business District.Kota Jababeka is a self-contained township with an industrial estate that is home to around 1,650 local and multinational companies from 30 countries (i.e. USA, UK, France, Germany, The Netherlands, Australia, Japan, China, Taiwan, Singapore, Malaysia, etc) employing over 700,000 workers and 4,300 expatriates. Jababeka's tenants include multinationals such as Loreal, ICI Paints, Mattel, Samsung, Unilever, United Tractors, Akzo Nobel, and Nissin Mas.Using Kota Jababeka as the blueprint, The Company is developing an integrated township in Tanjung Lesung that caters to the tourism, hospitality and leisure industries. Tanjung Lesung, lies approximately 200 kilometers southwest of Jakarta.In addition, the Company has also embarked on a township development project together with Sembcorp Development Indonesia Pte. Ltd., the subsidiaries of Sembcorp (Singapore) in the Kendal Regency of Central Java, which is strategically located about 21km west of Semarang , the Capital of Central Java, 20km from Ahmad Yani International Airport, and 25km to Tanjung Emas Seaport. Furthermore, Jababeka owns office space in Jakarta's central Business District; Menara Batavia, which also serves as the company's representative office.As Kota Jababeka increased in size and population, the need for supporting and leisure facilities emerged and the Company added an education park, central business district, golf course, business club, and several other facilities, at which point the Company became a true township developer.With the inauguration of the Power Plant and Dry Port, the Company put its Beyond Property motto into practice, which is further endorsed by the Mix Used Development projects. The Company has evolved to become a fully integrated enterprise, offering a full range of real estate and infrastructure products as well as logistics facilities with the beginning of its dry port project.Vision
To create self-sustained modern cities in each province in Indonesia and provide employment opportunities for better life.
Mission
To collaborate with local governments and strategic partners in order to develop and innovate investment concepts which are in line with the latest technological development.
To provide human resources and physical infrastructure facilities to support urban development.
To actively promote group expansion to multinational companies.
Values
Integrity
Reliability
Caring
Discipline
Creativity
Informasi Tambahan Perusahaan PT Jababeka, Tbk
| | | |
| --- | --- | --- |
| Ukuran Perusahaan | : | 1001 – 2000 pekerja |
| Waktu Proses Lamaran | : | 25 hari |
| Industri | : | Properti/Real Estate |
| Tunjangan dan Lain-lain | : | Asuransi Gigi, Tunjangan Pendidikan, Tip, Asuransi kesehatan, Olahraga (contoh: pusat kebugaran), Parkir, Penglihatan, Waktu regular, Senin – Jumat, Bisnis (contoh: Kemeja) |
| Lokasi | : | Cikarang |
Sebelum Melamar, Pastikan kualifikasi yang dipersyaratkan oleh perusahaan sudah sesuai dengan anda, Sehingga potensi anda diterima di perusahaan tersebut semakin besar.
Semoga Informasi Lowongan Kerja ini bisa bermanfaat bagi teman-teman semua dan bagi teman-teman pejuang loker semoga segera mendapatkan pekerjaan yang diidamkan.
Jangan lupa terus ikuti kami di facebook Lokerindo agar selalu mendapatkan info Lowongan Kerja Terbaru dan terupdate.