Lowongan Kerja Posisi Import Staff di ATLANTIC CONTAINER LINE GROUP
DESKRIPSI LOWONGAN KERJA
PT ATLANTIC CONTAINER LINI (Since 1999) is a Dynamic and International import export logistics and freight forwarding business. We require an enthusiastic, experience and proficient candidate in the role as "Import Staff" to join our dedicated team.
Placement: Kokan Permata Kelapa Gading, Jl. Boulevard Bukit Gading Raya Blok D21, Jakarta 14240.
Job Descriptions:
Manage daily operation, execute data make sure completed.
Handle all documents for import process
Understand PEB/PIB and documents related to import
Understand Customs Clearance Procedure and D/O Process
Regular report on logistics status.
Daily Communicating with customers and overseas partners.
Conduct coordination with all relevant teams.
Well-developed planning and organization skills.
Multi-tasking and scheduling management.
Job Requirements:
Candidate must possess at least Bachelor's Degree in any field. (preferably in Logistics Management).
Required language(s): English
Minimum 1 Year(s) of working experience as in Freight Forwarding will be first priority.
Have an effective communication and problem solving ability
Responsible, reliable, high initiative
Good team work and interpersonal skill.
Benefit:
 BPJS Kesehatan and Jamsostek
Attractive Salary
Informasi Tambahan Lowongan Kerja
| | | |
| --- | --- | --- |
| Tingkat Pekerjaan | : | Pegawai (non-manajemen & non-supervisor) |
| Kualifikasi | : | Sarjana (S1) |
| Pengalaman Kerja | : | 1 tahun |
| Jenis Pekerjaan | : | Penuh Waktu |
| Spesialisasi Pekerjaan | : | Pelayanan, Logistik/Rantai Pasokan / 505, 147 |
Informasi perusahaan Pemberi Kerja, ATLANTIC CONTAINER LINE GROUP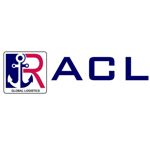 SOUTHEAST ASIA, AUSTRALIA, NEW ZEALAND INTERNATIONAL FREIGHT FORWARDER COMPANY – 22 OFFICES IN 8 COUNTRIES
ATLANTIC CONTAINER LINE GROUP was founded in 1999 and is one of the main international logistic companies, specializing in providing logistic services to both domestic and international markets.
With over 23 years experience, ATLANTIC CONTAINER LINE GROUP is able to provide flexible and high quality logistics services, any size project cargo and one stop logistics service for our valued customers.
Operated by highly experienced entrepreneurs, leaders and a professional team, we are proud to be one of the leading companies in Indonesia (12 Offices), Vietnam, Malaysia, Singapore, Australia, Philippines, Thailand and New Zealand.
ATLANTIC CONTAINER LINE GROUP is seeking for highly motivated, dynamic, independent and disciplined individuals who are eager to join and grow with us. Working together to deploy the company's strategic business plan and ensure that the plan is delivered through operational excellence along with the retention and development of existing businesses.
Informasi Tambahan Perusahaan ATLANTIC CONTAINER LINE GROUP
| | | |
| --- | --- | --- |
| Ukuran Perusahaan | : | 51 – 200 pekerja |
| Waktu Proses Lamaran | : | 17 hari |
| Industri | : | Transportasi/Logistik |
| Tunjangan dan Lain-lain | : | Tip, Asuransi kesehatan, Waktu regular, Senin – Jumat, Bisnis (contoh: Kemeja) |
| Lokasi | : | Jakarta Utara |
Sebelum Melamar, Pastikan kualifikasi yang dipersyaratkan oleh perusahaan sudah sesuai dengan anda, Sehingga potensi anda diterima di perusahaan tersebut semakin besar.
Semoga Informasi Lowongan Kerja ini bisa bermanfaat bagi teman-teman semua dan bagi teman-teman pejuang loker semoga segera mendapatkan pekerjaan yang diidamkan.
Jangan lupa terus ikuti kami di facebook Lokerindo agar selalu mendapatkan info Lowongan Kerja Terbaru dan terupdate.